Insurance solutions by advisors,
for advisors
blankit is an all-in-one employee benefits management solution that streamlines your quoting process and integrates with major HRIS platforms.

Easier— and more accurate— employee benefits management.
Book A Demo
Learn More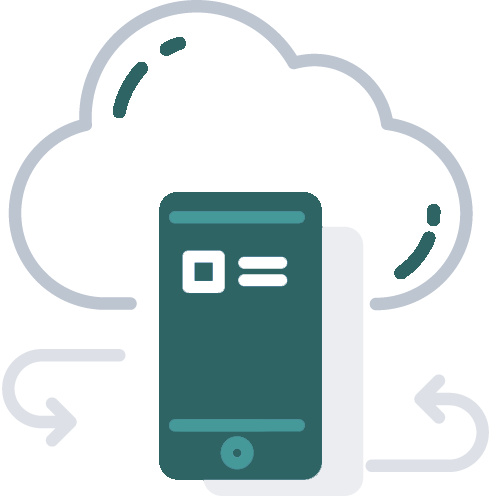 Handle benefits management from one neutral platform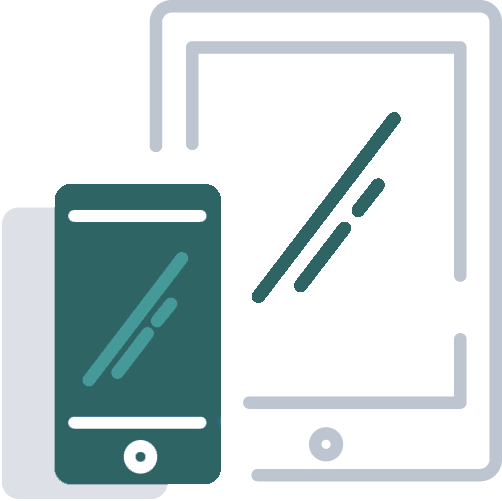 Generate quotes, automated reminders, and get the information you need from employees quickly and easily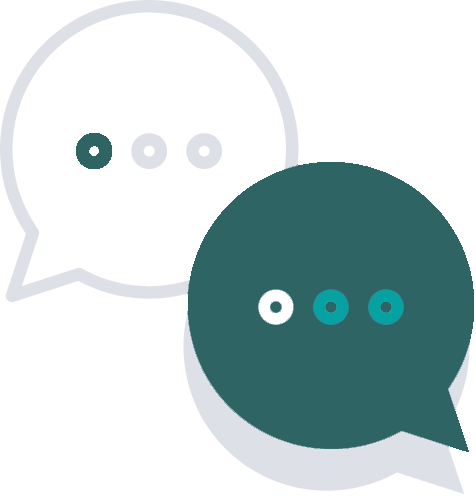 Our chatbot means administrators spend less time answering questions
Lightning-fast rating engine
Our rating engine allows companies and their employees to design coverage that fits their needs
Companies can get quotes quickly from multiple insurance providers to make the best choice
Advisors can use the quoting platform as an internal tool or embed it into their website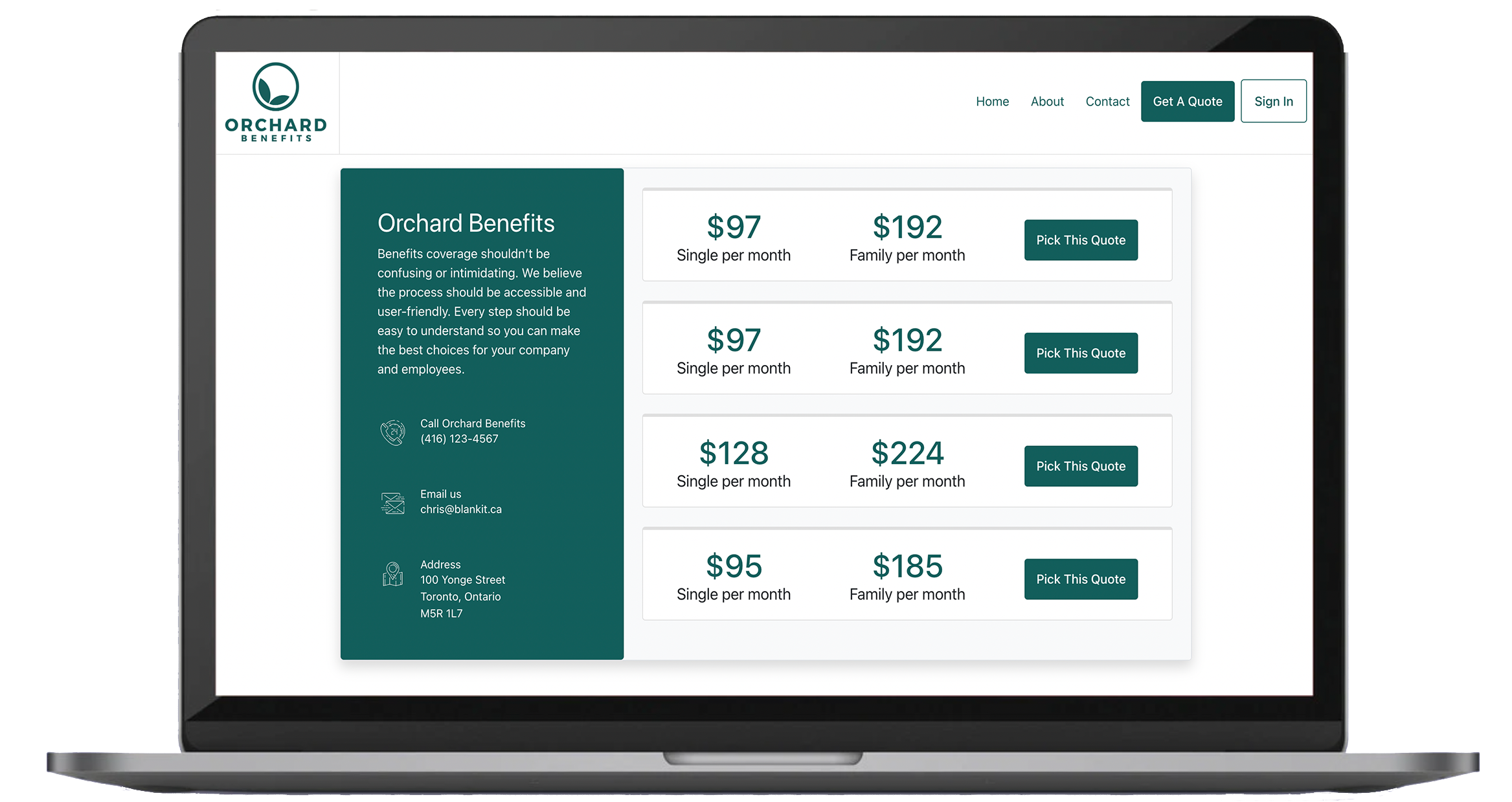 blankit's HRIS Integrations
We integrate with platforms like BambooHR, PeopleHR, BreatheHR, and more integrations to come
blankit automatically generates an email to the employee to collect the appropriate data and sends it to their insurance company
Every integration is simple, seamless, and easy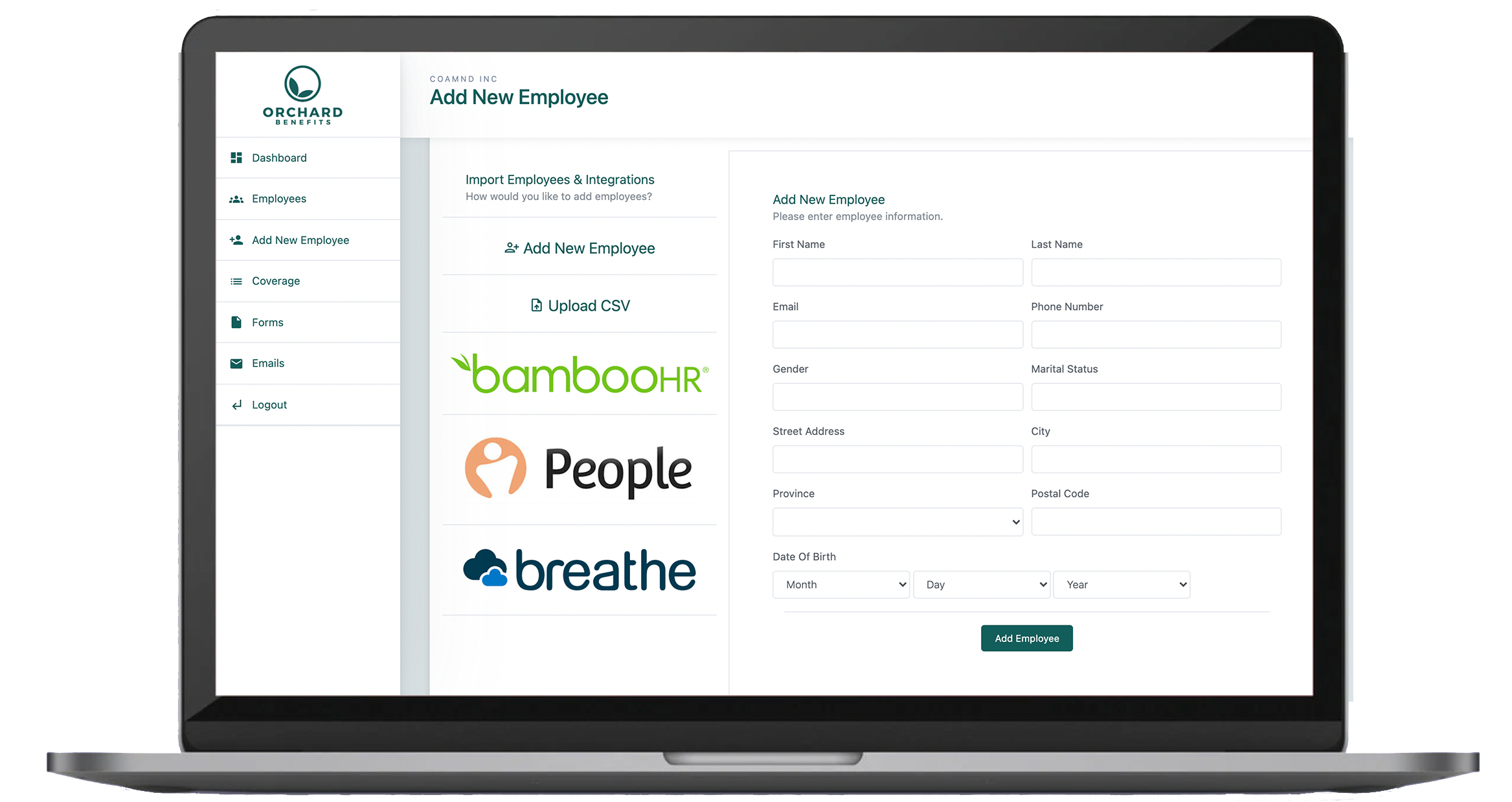 No paperwork, for anyone
Employers and employees are guided through the forms and questions they need to answer, and everything is legible
All paperwork is signed digitally and then sent back to blankit
No printing or scanning required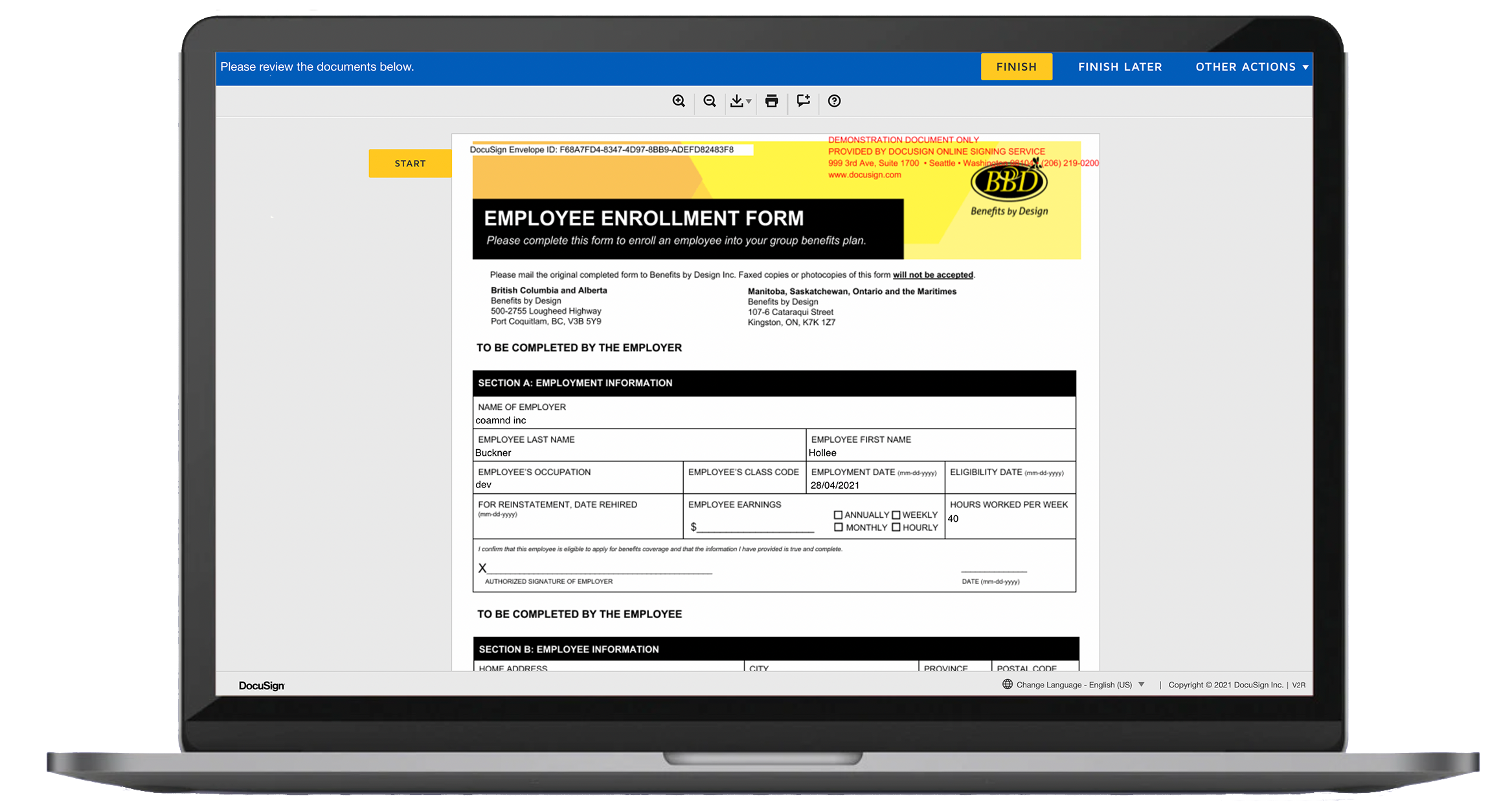 blankit's Slack bot
blankit lightens HR responsibilities with chatbots that can intelligently answer employees' questions about their coverage
Clients can get answers to their coverage questions instantly right in Slack, without having to call or email customer service
We're starting with a Slack bot, and an SMS is on the way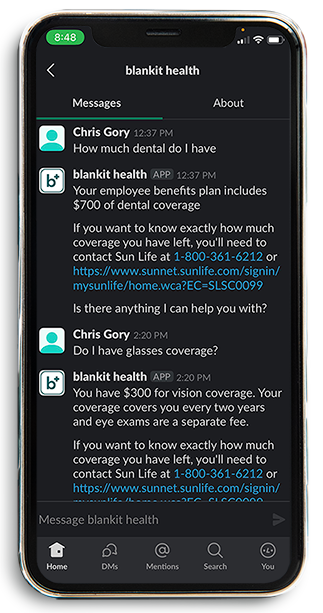 Our Partners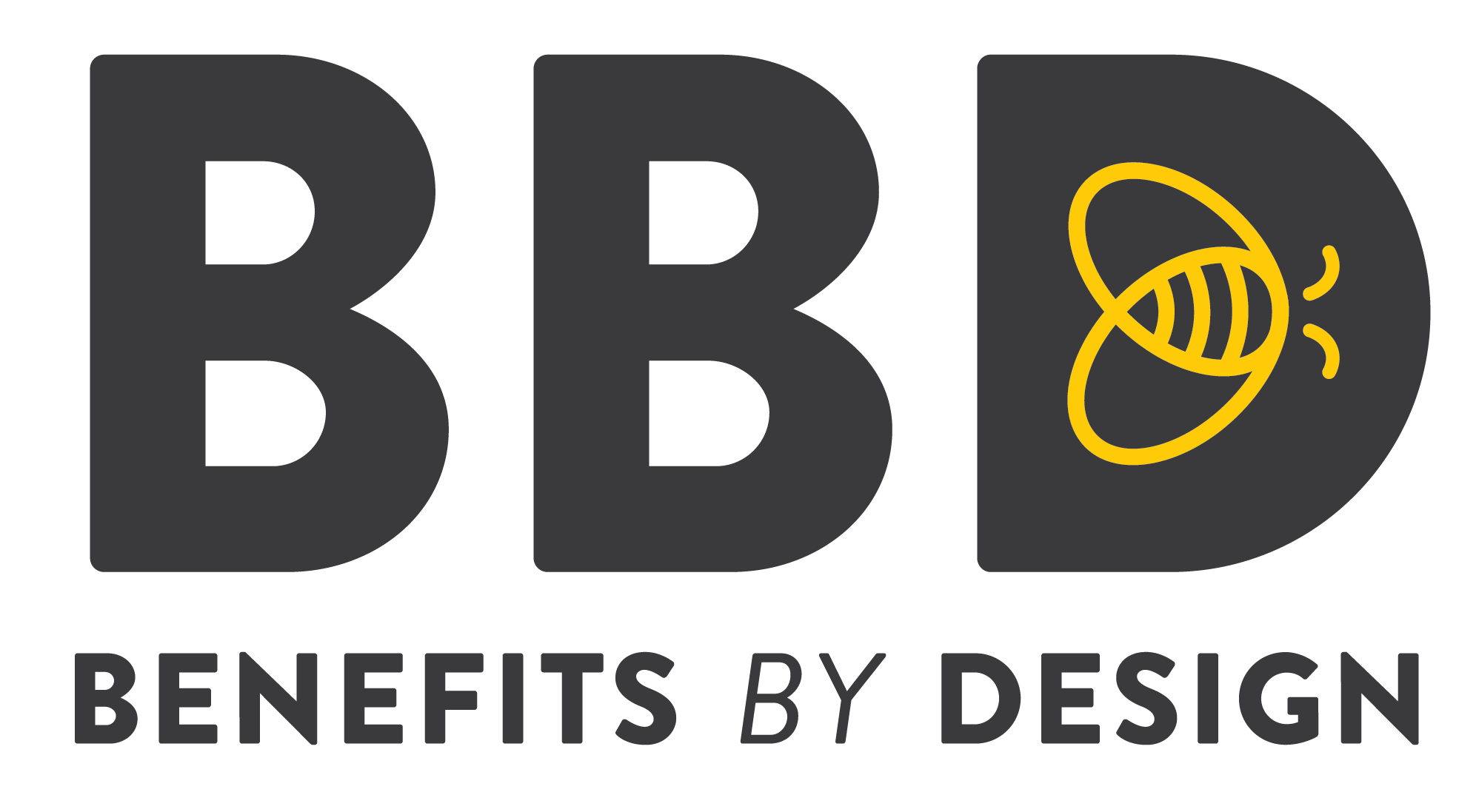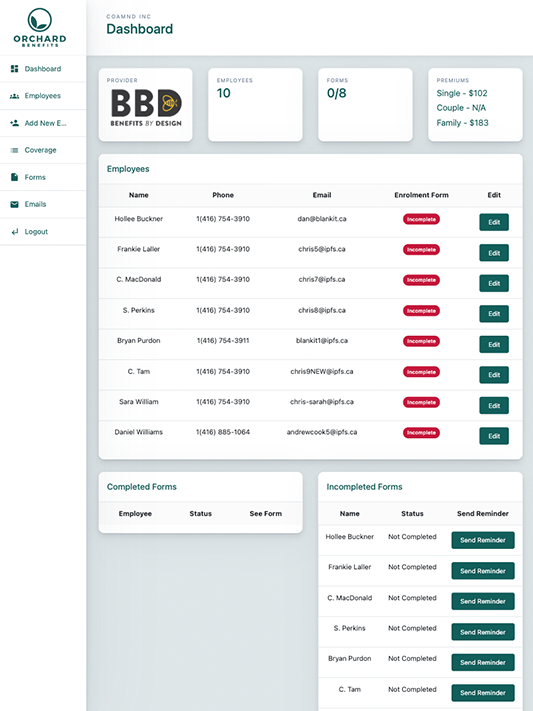 Ready to grow your business?
Let us show you blankit today!