blankit For Advisors
A neutral benefits management platform that makes it easier to sell policies and manage your accounts.
Schedule A Demo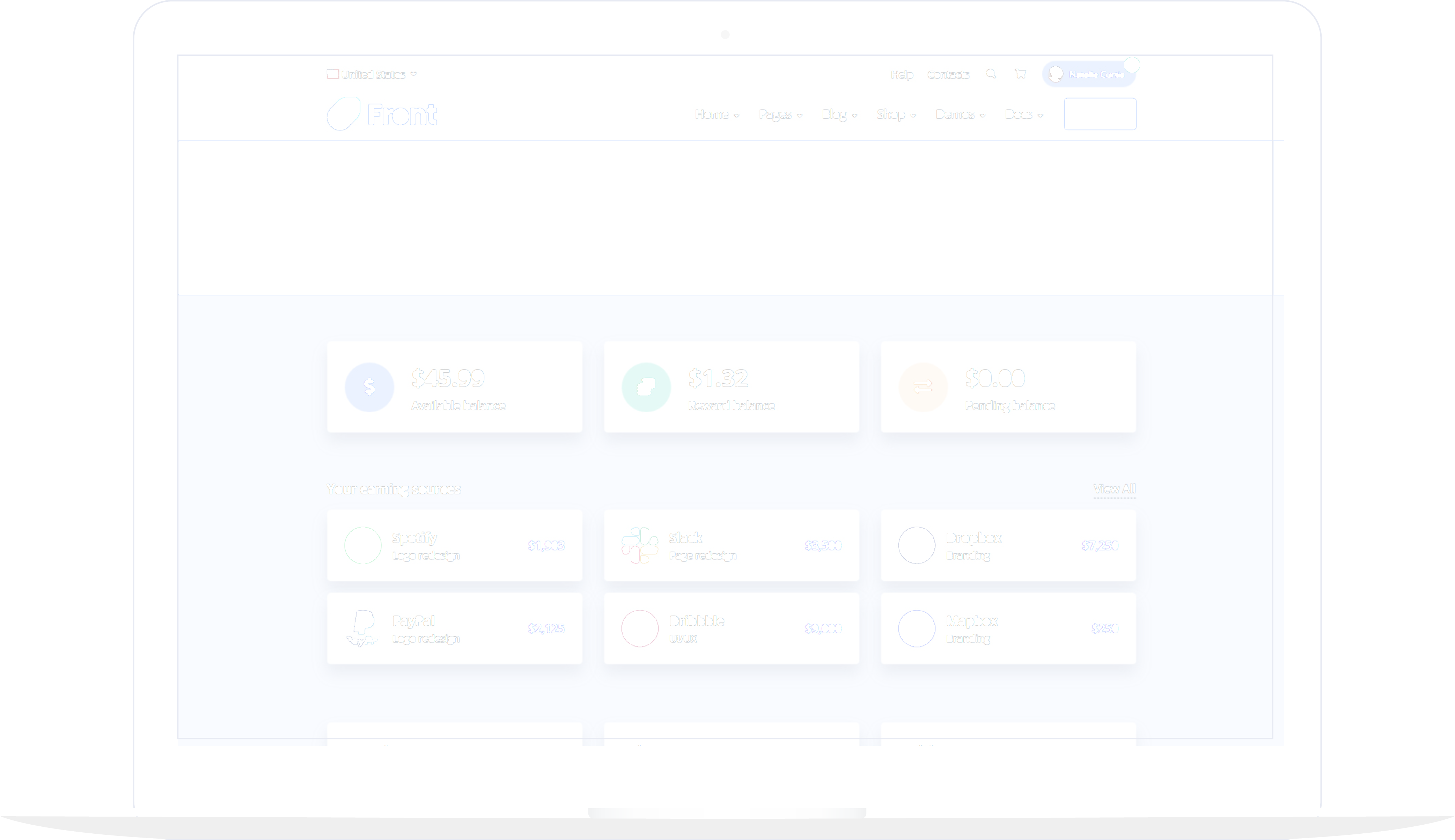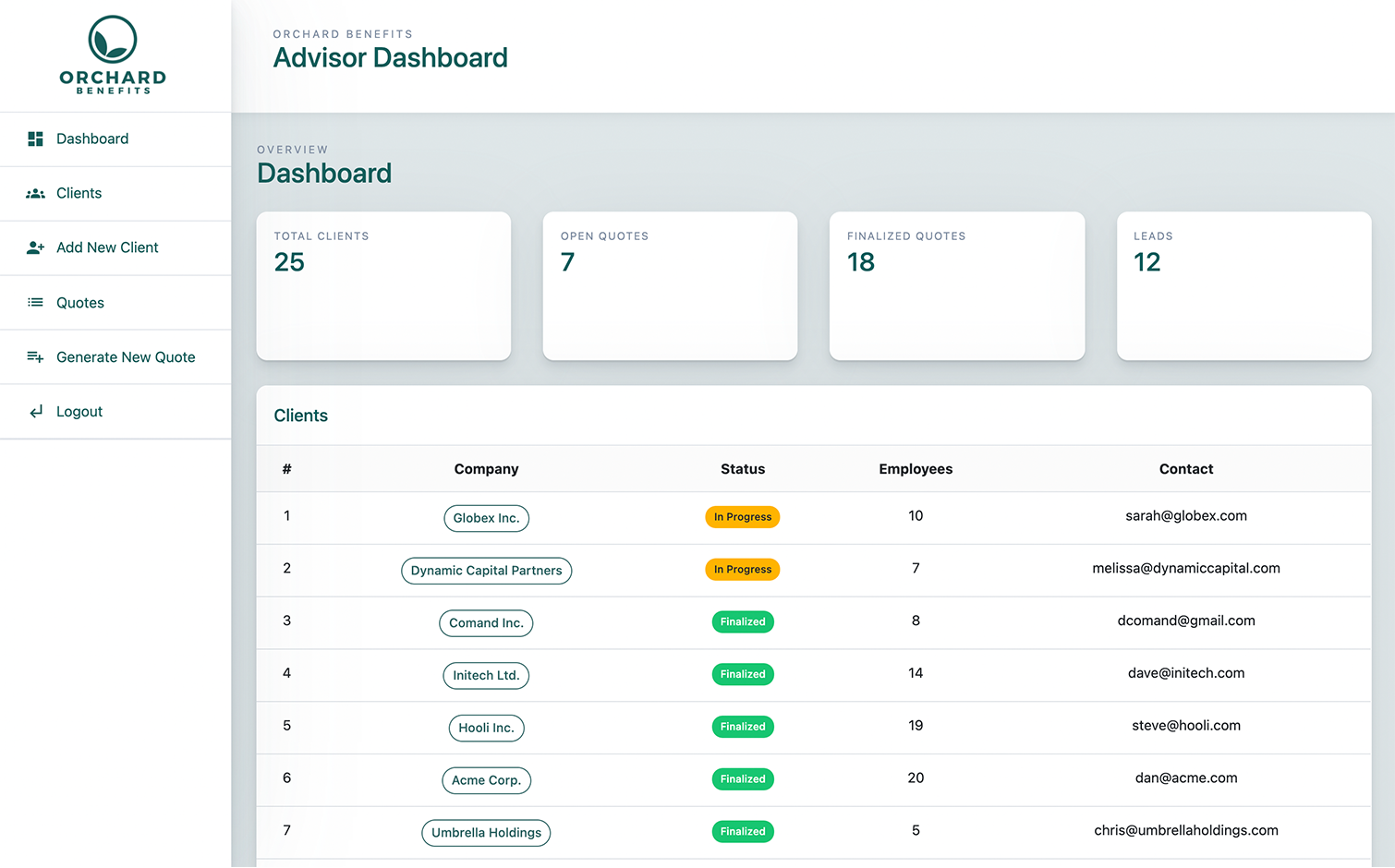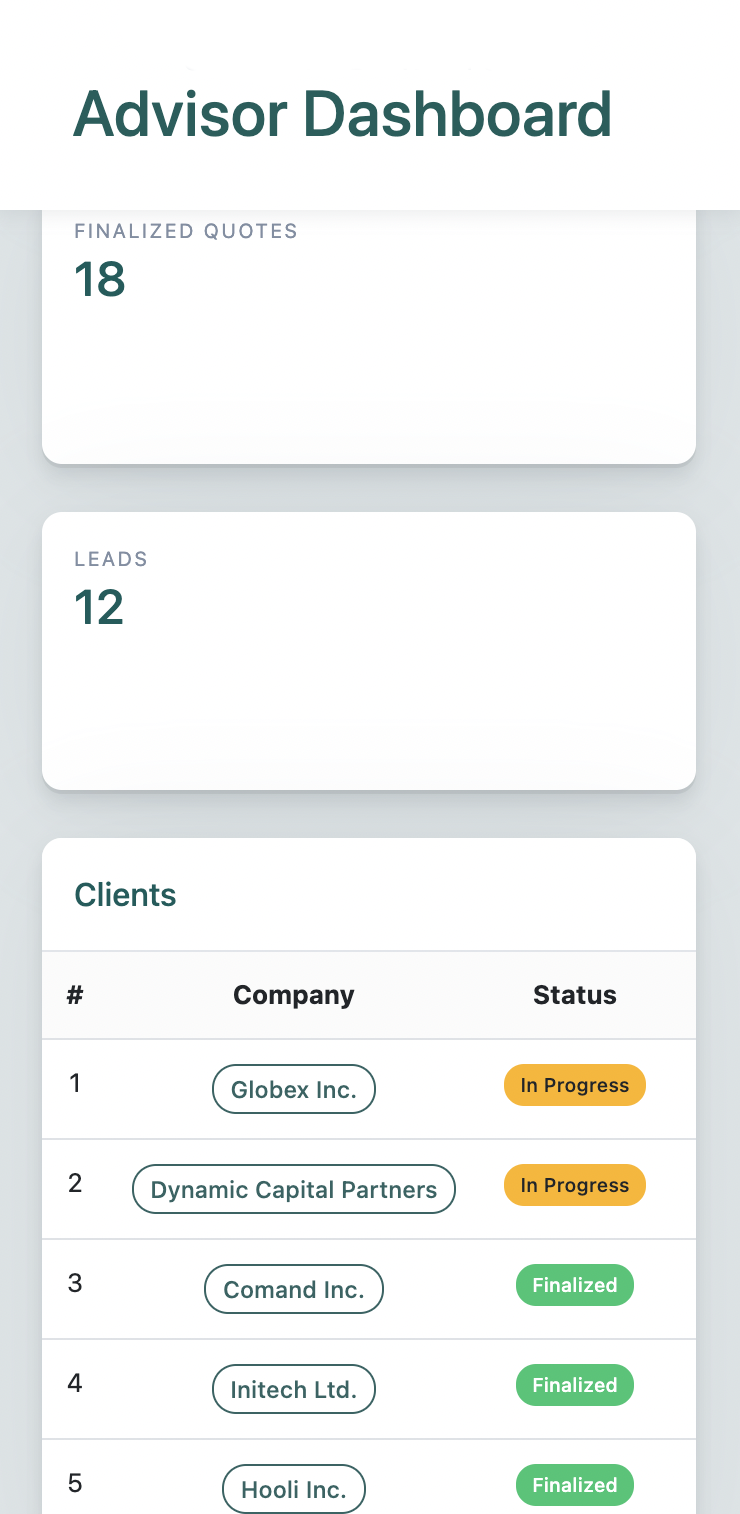 How It Works
License blankit's white label software
blankit's benefits management platform can be tailored to your needs and branding. Clients see an advisor who can generate a quote quickly and help them find the right solution for them. We're running in the background to make sure you have everything you need to be a success.
Pay based on number of clients
You only pay for the clients you onboard—no need for expensive "levels" of membership. As your business grows, blankit expands to meet your needs.
Simplify selling and management
blankit was built by an advisor to make other advisors' businesses more successful. No more waiting for quotes or being tied to one insurance company. Build your business your way.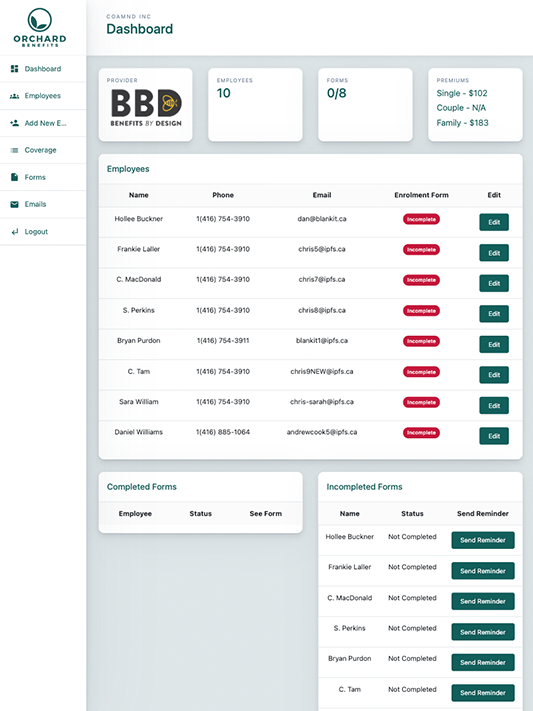 See What blankit Can Do For You
The only benefits management solution built by advisors for advisors.